Facial scans to identify bad Elvises at Porthcawl festival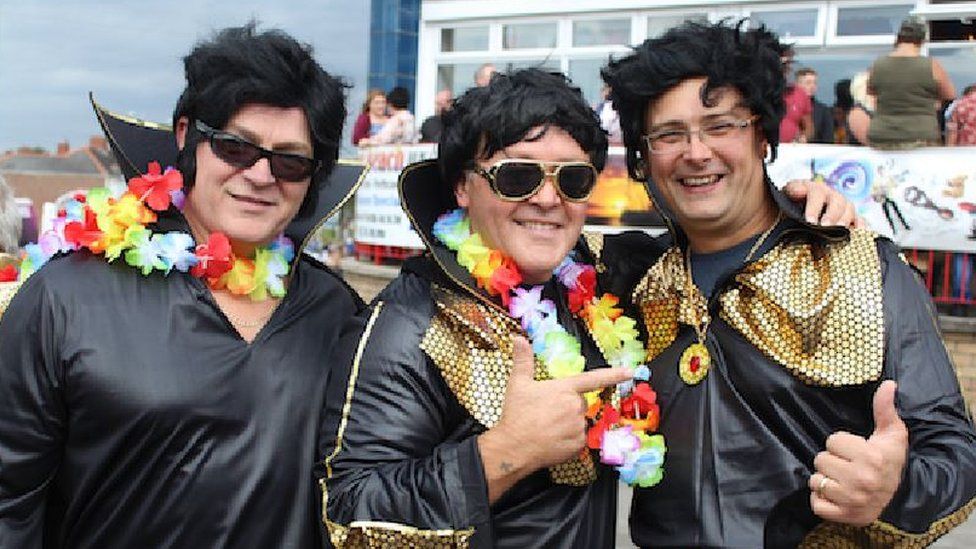 Elvis impersonators will have their faces scanned by police in a bid to catch troublemakers and criminals.
About 35,000 fans of The King are expected to attend the world's largest Elvis festival in Porthcawl, Bridgend, on 22 September.
South Wales Police will use facial recognition technology - used at the Champions League - to seek out wanted criminals and known troublemakers.
Insp Scott Lloyd said it would help stamp out anti-social behaviour.
It will be used at the Porthcawl festival, which takes place over three days, to seek out those who have caused problems at the festival in the past.
Officers will then engage with identified suspects "one-to-one" in a bid to help the festival run without any problems.
The force said while people's privacy would be respected the move would help prevent crime.
Insp Lloyd said: "We want them to enjoy the festival without causing the issues that they may have been involved in during previous years.
"The facial recognition technology is just one of the tools that we will be using to help with preventing crime and disrupting anti-social behaviour at the event," he added.