Pride Cymru: Under threat event 'safe for five years'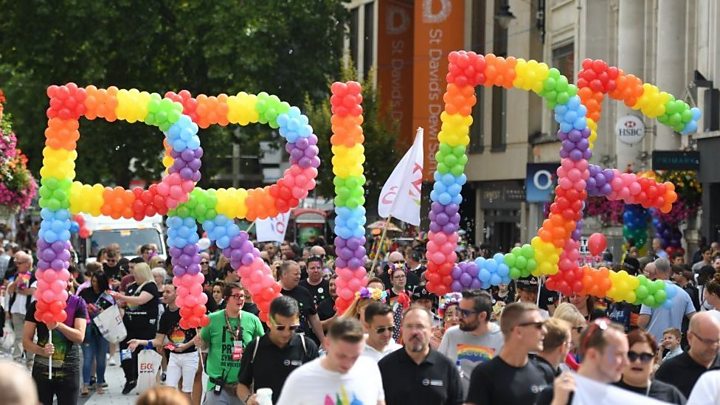 It was "touch and go" whether Pride Cymru would happen this year but it was saved - with thousands of people in Cardiff for the event.
The lesbian, gay, bisexual and transgender (LGBT) event was in doubt as its usual venue - Cooper's Field - is being re-turfed after acting as a Champions League fan zone.
But fundraising safeguarded the use of its new site at the Civic Centre.
Chairwoman Lu Thomas said it would have been "devastating" had it not happened.
More than 100 organisations paraded from Queen Street on Saturday, with road closures throughout Cardiff city centre.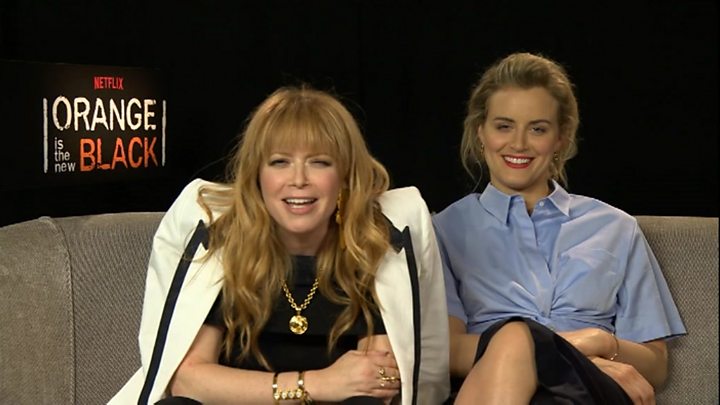 "It was touch and go this year whether we were able to put on the event, it came together last minute," Ms Thomas said.
"With Cardiff being the capital city, if we were not able to host our annual Pride event, it would have been devastating.
"It would have sent a message to the LGBT community that they weren't represented in Wales and were not supported. We want to bring people together to be proud of who they are."
After the Cooper's Field issues came to light last September, a campaign was launched to save the event, with actor Sir Ian McKellen calling the situation "alarming" and saying "Pride belongs in the capital".
To make it happen, £360,000 has been brought in through fundraising, ticket sales, small sponsorships, market stands and donations.
The new site has been safeguarded for the next five years, although fundraising will need to continue to ensure the event can be staged.
And despite the problems, Ms Thomas believes the new venue is a "prominent position within the heart of the city" that will help it "reach out to a much wider audience".
Ahead of the event, she spoke about issues affecting the LGBT community in Wales.
One of these is new regulations allowing gay men to donate blood after abstaining from sex for three months instead of 12 months, but she said this does not go far enough.
"The change is obviously welcomed, however we need honest discussions around why gay men need to abstain from sex for three months before donating," Ms Thomas added.
"Considering the rise in STDs in the straight community, there needs to be a debate on exactly why gay men are asked to abstain before donating."
She also put her support behind a gender identity service in Wales - after one was announced on Friday.
"Many GPs are now being trained to help their patients with their gender identity which is a good start, however there is a growing need for a dedicated clinic," she said.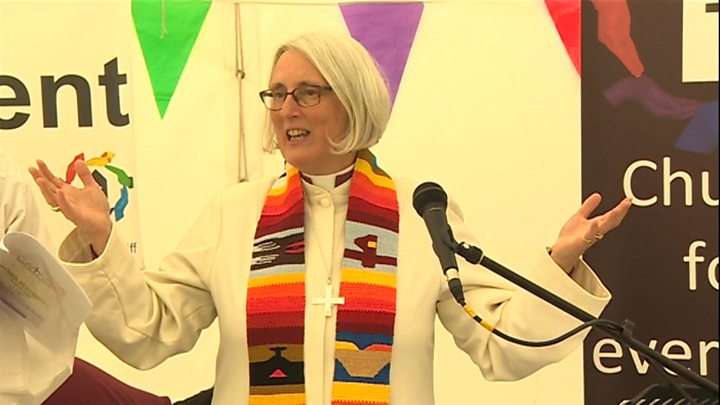 A new addition to Pride is a faith tent, with people from different religious backgrounds celebrating their place in the LGBT community.
Worship was led by a bishop for the first time - with the Bishop of St Davids Joanna Penberthy also taking part in a discussion on faith and sexuality.
Acts performed outside the Civic Centre , with Fun Lovin' criminals having played on Friday, Into the Ark on Saturday and Charlotte Church on Sunday.
There was controversy when headliner Goldie Lookin' Chain was dropped from the line-up earlier this month, with organisers saying they had made a "misjudgement" booking them.
Questions had been raised about the appropriateness of the Newport rappers, whose hits include Your Mother's Got a Penis.
South Wales Police Ch Supt Belinda Davies said officers will be keeping a visible presence over the weekend at the event and encouraged people to "approach them and take a selfie".