Two arrested after One-Stop Shop robbery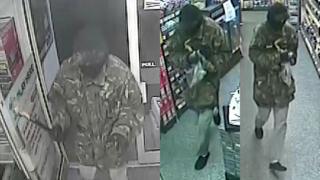 Two men have been arrested following an armed robbery at a convenience store in Usk, Monmouthshire.
A man had approached staff at the One-Stop Shop early on Sunday morning as they were opening up.
Police said he took a substantial amount of money from the safe and had appealed for witnesses to the incident.
A 36-year-old man from Blaina, Blaenau Gwent and a 42-year-old man from Little Mill, Monmouthshire, have been arrested.