Dead puppies dumped in Pencoed clothing bank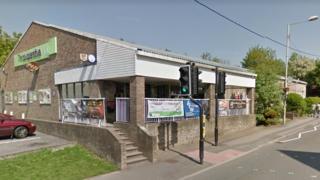 Four dead puppies have been found in a Salvation Army clothing bank in Bridgend county.
The pups were found in the bank at a Co-op shop at the Square, Pencoed, on Saturday.
It is not clear what breed they were because they were so young and the RSPCA said it was possible they were stillborn.
The RSPCA is appealing for information about the circumstances behind the "unusual" incident.
It said the clothing bank had been emptied four days prior, so they had been dumped sometime between 17 and 21 January.