Flu jab call after outbreak at hospital in Cardiff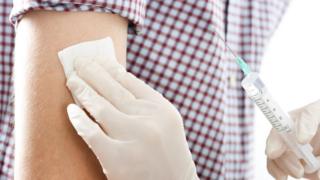 Staff have been urged to have flu jabs after wards were closed following an outbreak at Cardiff's University Hospital of Wales.
Several patients have shown symptoms and the closures are aimed to stop the infection from spreading.
Cardiff and Vale health board said by the end of December 2016, 47.8% of staff had received jabs.
Executive director of nursing Ruth Walker said it was "disappointing" there were some areas with low uptake.