Fire at Cardiff homeless refuge closes busy Riverside road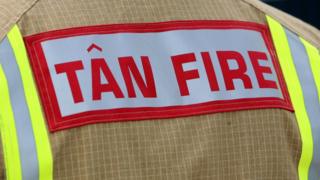 Fire crews are investigating a blaze at a terraced property in Cardiff which is used by a homeless charity.
Clare Street on Riverside remains closed after the fire broke out in a first floor bedroom at around 17:50 GMT.
No one was injured as two crews took almost an hour-and-a-half to extinguish the flames.
A South Wales Fire Service investigator and South Wales Police forensics are trying to find the cause of the fire.