Euro Foods Group: Tax inquiry into Kukd grant guarantor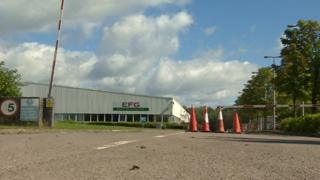 The firm underwriting a £1m grant at the centre of a Welsh Government investigation is involved in a tax evasion inquiry, it has emerged.
Newport's Euro Foods Group - guarantor for a grant to Kukd.com which is being probed - supplies the catering industry across the UK.
Revenue and Customs (HMRC) is looking into "certain irregularities" in its tax affairs from 2005 to 2015.
The company's solicitor said it was "fully cooperating" with HMRC.
BBC Wales revealed in September the Welsh Government was investigating the circumstances surrounding the awarding of grant aid to online food ordering service Kukd.com, after anonymous allegations were made to then-Economy Minister Edwina Hart in December 2015.
The Cwmbran takeaway ordering and restaurant booking service was set up by Euro Foods Group director Shelim Hussain MBE in January 2014.
Some jobs for which public money was received by Kukd.com were outsourced abroad and Welsh employees made redundant.
There are further allegations employees from Euro Foods Group were transferred over to Kukd.com in order to fulfil the grant conditions, and that friends and family of Mr Hussain were listed on the company payroll.
Further grant payments have been suspended pending the outcome of the investigation.
Mr Hussain has denied any wrongdoing and told the BBC he had been "totally transparent" in his dealings with the Welsh Government.
Kukd.com was awarded up to £2.75m in business finance for the creation of 282 new jobs over three years, with the first £1m drawn down in three separate payments during 2015.
Euro Foods Group is liable to repay the Kukd.com grant if its conditions are not fulfilled by 2018.
The latest accounts for Euro Foods Group said HMRC had discovered "certain irregularities whilst investigating the company's affairs from the year 2005 to 2015".
"The company has quantified the irregularities to its best estimate… however, the full extent of the potential liability resulting from the inquiry has yet to be quantified or agreed with HMRC," it added.
A sum has been set aside for the potential liabilities, interest and penalties arising from the tax inquiry, according to the accounts.
It is understood one focus of the inquiry may be personal items or services charged to the company by directors, which were not repaid.
BBC Wales has discovered the HMRC petitioned for Euro Foods Group to be declared compulsorily insolvent in February 2015.
This was after the grant to sister company Kukd.com had been approved - but before any money had been handed out by the Welsh Government.
The case was dismissed at London's High Court.
However, since then it is understood HMRC has an order linked to the company which allows firms or individuals suspected of tax fraud or evasion to make a full disclosure of all irregularities in return for immunity from prosecution. However, interest and penalties may still be imposed.
An inquiry under this order looks at a potential liability of at least £75,000.
Anton Lane, a chartered tax advisor with Bristol-based Edge Tax, said the move was "not common" and was reserved for "suspected serious fraud".
"Where the disclosure isn't full and complete, it can result in criminal prosecution. This is the last chance for a taxpayer to hold their hands up, to tell the truth, to avoid being prosecuted," he added.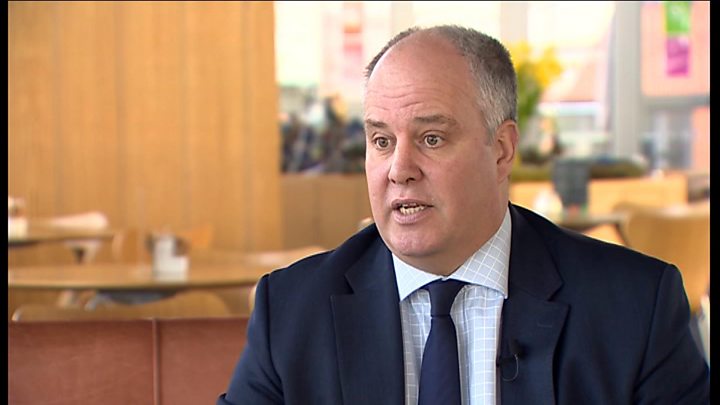 Welsh Conservatives leader Andrew RT Davies said of the tax inquiry: "Obviously this is concerning, because Euro Foods Group was standing as the guarantor for the Welsh Government loan to Kukd.
"What's worrying is that Welsh Government doesn't seem to have been in the loop on this investigation and yet they've handed out over one million pounds worth of public money to develop a concept that, ultimately, a group that's under consideration and under investigation by HMRC was standing as guarantor to."
A statement issued on behalf of Euro Foods Group said: "Our client is subject to a tax investigation every 10 years. This is the second investigation our client is undertaking and, like the first, our client is fully cooperating with HMRC."
They added that the insolvency petition of February 2015 was due to an "administrative error which was resolved immediately".
HMRC has declined to comment.
'Value for money'
A Gwent Police spokeswoman said the force could not confirm whether it had received any allegations about the company.
The Wales Audit Office has said it was considering bringing Kukd.com within the scope of a broader "value-for-money" examination into the Welsh Government's financial support for businesses.
The review is expected to be launched in early 2017 and follows a number of cases where companies have collapsed or got into difficulties after receiving public funding.
A Welsh Government spokesman said: "Kukd.com Ltd is currently the subject of an ongoing investigation by the Welsh Government's Fraud Branch. Whilst this investigation continues, we are unable to comment on the specifics of the case."