Cardiff Yacht Club inquiry into boat collapse death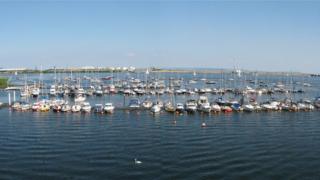 An investigation has been launched into the death of a man found collapsed on a boat at Cardiff Yacht Club.
The Marine Accident Investigation Branch (MAIB) said the owner of the Vasquez motor cruiser died after he was discovered on board on 12 November.
Initial tests have shown there were high levels of carbon monoxide inside the cockpit, with the engine running.
MAIB said two people who tried to rescue the man had to be treated for carbon monoxide poisoning.