Cardiff gala concert in tribute to Dame Shirley Bassey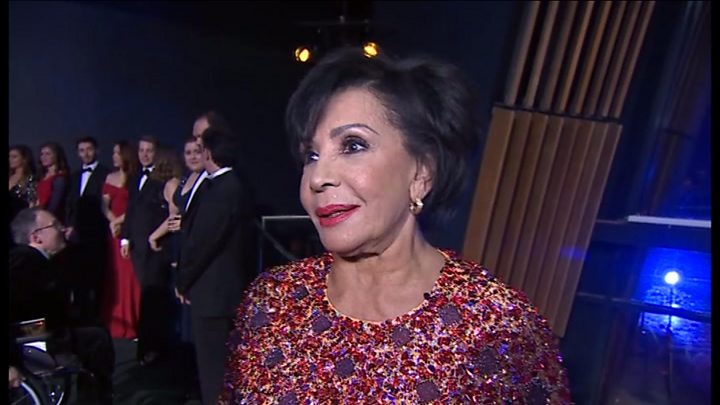 Students from Cardiff's Royal Welsh College of Music and Drama gave a concert in tribute to Dame Shirley Bassey on Saturday.
Dame Shirley is a big supporter of the college, having donated money in 2003 to set up a scholarship fund.
The scholarship is now awarded every year to an outstanding Welsh singer.
Dame Shirley attended the public concert and donated her dress, made by renowned fashion designer Jenny Packham, to raise further funds.
During the evening college principal, Hilary Boulding, announced the naming of the Shirley Bassey studio, in recognition of the singer's support.
Dame Shirley said: "There was nothing when I started, there were no schools or college for me.
"I made it, and I wanted to give that back to my hometown, where I came from in the docks of Cardiff."
Tenor Trystan Llyr Griffiths is a previous recipient of the Dame Shirley scholarship.
"I wouldn't have been able to study at RWCMD without it," he said.
"I had many great experiences while at the college, performing for Prince Charles and many other high profile concerts, and this has been great for me going forward as a performer."