Manic Street Preachers bid farewell to Cardiff studios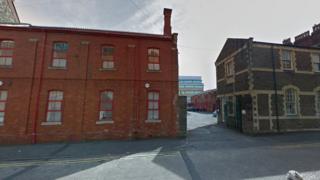 Manic Street Preachers are to bid farewell to their Cardiff base after more than a decade.
Cardiff council approved a residential development on Wednesday.
It will see 102 flats built on land off Trade Street, as well as the demolition of most of Williams Court, which is home to the band's Faster Studios.
The development will be up to nine floors, with retail units on the ground floor and a car park.
The band was unavailable for comment.