Newport Halloween disorder: Zero tolerance from police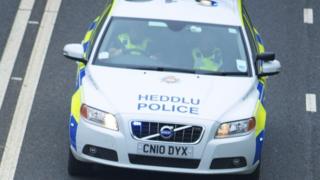 A zero tolerance approach to anti-social behaviour is being taken by police in Newport this Halloween.
Three Dispersal Orders to tackle anti-social behaviour will be effective in Ringland, Maesglas and Pill for 48 hours from 16:00 GMT on Monday.
Last week, eight people were charged following disorder in the Pill area.
On Saturday, six youths were arrested after a major road through Newport was blocked by a group on bicycles. Five were bailed and one was cautioned.
Supt Glyn Fernquest warned anyone intent on causing trouble: "Be adult and responsible in the way you behave."
The Dispersal Orders give both officers and PCSOs the powers to direct anyone to leave the specified areas if they are involved in anti-social behaviour or if officers think their actions may lead to anti-social behaviour.
If they return to that area after being moved on, they face being arrested.