Scientist's bid to help save endangered 'swamper' lizard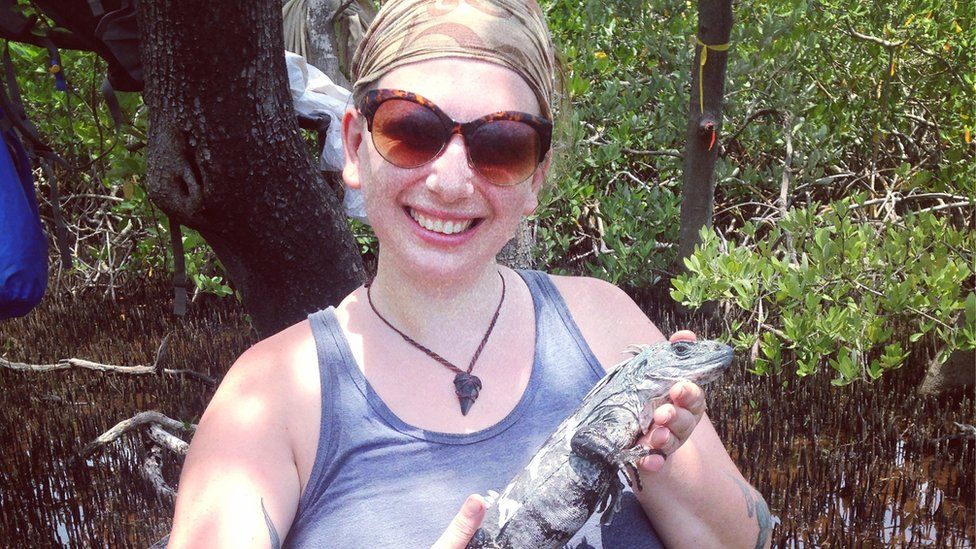 A Welsh scientist has been battling to help save a rare reptile from extinction on a Caribbean island.
Daisy Maryon has spent the last nine months on the Honduran island of Utila examining spiny tailed iguanas.
Unfortunately, the lizard - known on the island as a "swamper" - is also highly prized as a delicacy - especially at Easter.
Now a programme has been set-up to teach school children about the iguana's critically endangered status.
The swamper is thought to be the only iguana in the world that lives in a mangrove habitat, measuring at up to just over 2ft (700mm) from nose to tail tip.
For the 29-year-old scientist from the University of South Wales, it has meant wading chest-deep through the swamps to catch and radio tag the animals.
"The work has been looking at the iguana and how it can be saved from extinction," said Ms Maryon, who lectures at USW and is taking a master's degree.
"The number of swampers is also dropping because they are being hunted and their habitat is being destroyed.
"That's why we've started an education programme from the Kanahau Utila Research and Conservation facility, in partnership with two other bodies, to raise awareness among the local schoolchildren of the issue, and the fact the swampers could disappear."
The Welsh scientist said the iguana could also play a key role in the island environment.
"We're looking at whether they play a vital role in seed dispersal - which would obviously mean that their demise could be much more significant to the surrounding eco-system."