Cardiff Jobcentre staff sent to hospital after gas leak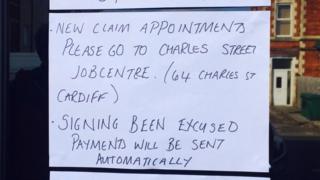 Some members of staff at a Jobcentre in Cardiff have been sent to hospital following a gas leak.
The office in Cowbridge Road has been closed with a note placed on the window advising claimants and jobseekers where to go instead.
The Department for Work and Pensions (DWP) confirmed the incident.
A Public and Commercial Services union spokesman has claimed several workers had oxygen therapy after a suspected carbon monoxide leak.