Try Paralympic sports at Cyncoed, Cardiff carnival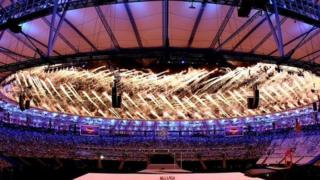 People will be able to try out different Paralympic sports at a festival in Cardiff on Friday.
The carnival, at the National Indoor Athletics Arena in Cyncoed between 10:00 BST and 16:00, also gives people a chance to meet retired athletes.
Cardiff is the first of six UK cities hosting carnival events aimed at encouraging people to engage with the Rio 2016 Paralympic Games.
The Games began on Wednesday and will continue until 18 September.
Debbie Lye, chief executive of the Spirit of 2012 trust, said: "We aim to challenge perceptions of disability and help more people, both disabled and non-disabled, participate regularly in physical activity."