Newport childminder Alison Burt-Ryan denies neglect charges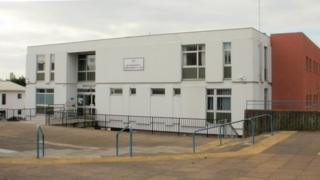 A childminder has denied carrying a 17-month-old by their wrists and shoving a two-year-old into a chair causing the child to bite their lip.
It is claimed Alison Burt-Ryan, 46, who runs a small nursery in Newport, also pretended to be a former police officer for 20 years in order to gain business.
At Cwmbran Magistrates' Court, she denied two counts of child neglect and one fraud by false representation.
The defendant has been a registered child minder since 2001.
Her next appearance will be at Newport Crown Court on 1 September.