Rail police step up Cardiff Central station patrols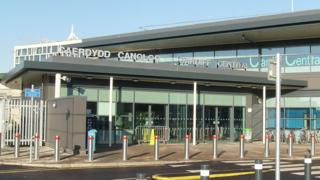 British Transport Police are increasing patrols at Cardiff Central station to cut down on "alcohol fuelled anti-social behaviour" in the evening.
Operation Stronghold will run over the next two weekends.
Similar action has reduced problems elsewhere on the network, the force said.
Insp Mike Jones said: "It's about having officers at key locations at key times to reduce crime and keep the travelling public safe."