Ibiza attack: Blackwood man in critical condition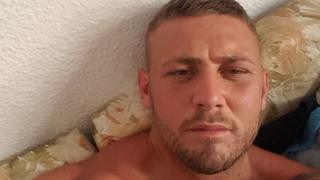 A man has been left in a critical condition in hospital after being attacked while on holiday in Ibiza.
James Hallett, 25, was found unconscious in the street with severe head injuries early on Monday morning.
Mr Hallett, from Blackwood, Caerphilly county, was flown to University Hospital Son Espases in Majorca.
His girlfriend, Jessica Jones, 23, said: "We are all naturally worried sick - it is early days and we don't know which way it will go."
Ms Jones said the couple had watched Germany play Ukraine in a bar on Sunday, 12 June, before Mr Hallett got separated from the group.
"There was a group of them but only one attacked James," she added.
"We are staying at James's bedside and waiting to hear what the doctors have to tell us."
A spokeswoman for the Foreign Office said: "We are supporting the family of a British national who was taken to hospital in Palma on June 13. We will remain in contact with the hospital and local authorities."