Further 290 garden city homes in Cardiff given green light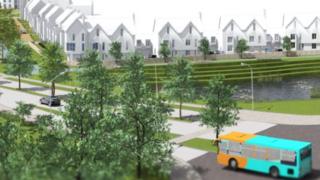 A £2bn garden city in Cardiff has moved a step closer after plans for a further 290 homes received the green light.
The second stage of Plasdwr - a 900-acre site bordering Fairwater, St Fagans, Danescourt and Radyr - was approved for land south of Pentrebane Road.
It comes after plans for the first 630 homes bordering Llantrisant Road were given the go-ahead in February.
Redrow Homes said work on the first phase is due to start this summer.