Tributes to 'energetic' 83-year-old hit by bus in Cardiff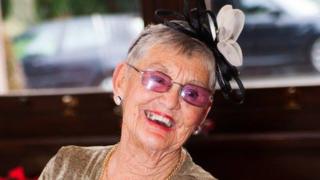 Tributes have been paid to an "independent and energetic" 83-year-old woman who died after being hit by a bus in Cardiff city centre.
Joan Davies died following the incident on Greyfriars Road on Tuesday, 17 May.
A family tribute said the great grandmother, originally from Newport, will be "missed but remembered by her friends and family".
Police have appealed for witnesses to the crash.
The tribute read: "She was an immensely independent and energetic lady who loved walking and animals.
"She frequently visited her favourite places where she'd be seen walking, feeding the ducks and enjoying the sunshine."