Cryptosporidium outbreak at Usk's Coleg Gwent farm over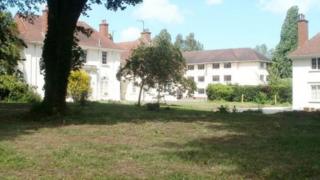 A parasite outbreak at a Monmouthshire farm where 14 people tested positive is over, Public Health Wales has said.
The first cases of cryptosporidium were reported on 31 March when six people initially fell ill at Coleg Gwent's farm in Usk.
The disease is easily passed from animals to humans and can last a month.
Public Health Wales urged people to wash their hands and clothing after coming into contact with farm animals.