Second taxi driver strike in Cardiff called off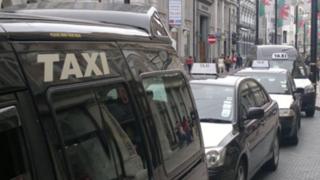 A second taxi driver strike due to take place in Cardiff over the weekend has been called off.
Cardiff Hackney Carriage Association had planned the strike from midnight to 02:00 BST on Saturday and Sunday in response to the way complaints against drivers are dealt with.
But it confirmed the strike has since been called off.
It comes as taxi app Uber launches in the city at 16:00 BST on Friday.
An initial strike had been held on April 16 and 17, following a council clampdown on taxi drivers over reports they had been refusing short-distance fares.
Cardiff council has previously advised "all drivers to understand and abide by their licensing conditions".
On Monday, taxi association chairman Mathab Khan lost a suspension appeal after being accused of refusing short-distance fares in the city. He said he would lodge a further appeal in a higher court.