Cruise ships to set sail from Cardiff and Newport from 2017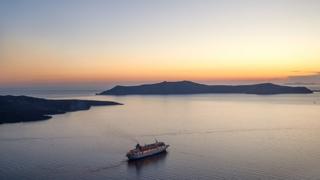 Cruise-lovers will be able to set sail from Cardiff and Newport from next year.
Passengers in south Wales currently have to fly from Cardiff Airport or travel to ports in England to meet their cruise ship.
But Cruise and Maritime Voyages with have an 800-passenger ship leaving Cardiff from May 2017 to destinations including Spain.
Another vessel will carry 1,250 people from Newport to Dublin and Norway.
New itineraries announced:
Spain, Portugal and France: Cruise ship Marco Polo will set sail from Cardiff for a 10-night tour with stops at Bilbao and La Coruna in Spain, Portugal's capital Lisbon and Gibraltar.
Summertime gardens and River Seine experience: A six-night cruise on the Marco Polo will take in St Mary's on Isles of Scilly, Rouen in France and Belgium's second city Antwerp and Hull.
Dublin mini cruise: Cruise ship Magellan will depart from Newport docks for a two-night cruise calling at Dublin and Liverpool.
Fjordland splendour & Dublin: An 11-night cruise from Newport on Magellan will call at Dublin, Eidfjord, Flam and Bergen in Norway, Kirkwall in the Orkney Islands, Scotland and Liverpool.