Prowler targeted drunk Cardiff students, court hears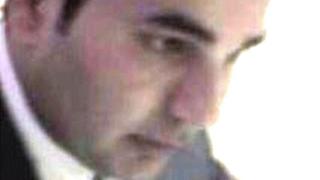 A man broke into a house in Cardiff and prowled around looking for drunk students to rape and sexually assault, a court has heard.
Tahir Nazir is also accused of targeting university accommodation in Manchester during freshers' week.
The 40-year-old denies sexual assault, attempted rape and four trespass offences at Manchester Crown Court.
Mr Nazir, from Glasgow, was allegedly caught in a Cardiff house in September 2015 "on top" of a very drunk student.
The court heard that he was arrested after girls in a shared house in Fallowfield, Manchester, became concerned someone was trying the doors of their rooms at 04:00 GMT.
This incident in October 2015 was six days after a girl in the Hulme area of the city awoke to find Mr Nazir "licking her neck" when "naked from the waist down".
"Predatory behaviour"
DNA linked him to this and when he was arrested, police found empty packets of Viagra, a fake Glasgow University identification and receipts that showed he was "travelling up and down the country".
Prosecutor Henry Blackshaw said freshers' week was "a time of year when students are full of excitement, getting drunk, no doubt providing easier targets".
He described Mr Nazir's "predatory behaviour", adding: "During the dead of night he breaks into accommodation using one device or another, and then having done that, on two of the occasions, sexually attacks females who are asleep in their beds."
Mr Nazir denies all the allegations, saying he was invited back to the halls in Cardiff and Hulme, and that he was looking for a drug dealer who had "ripped him off" in Fallowfield.