Plan to boost Cardiff economy launched by businesses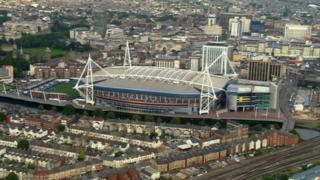 Proposals for businesses to raise more than £1.5m a year for Cardiff city centre have been launched.
Firms have spent six months developing a plan of more than 30 ideas for Cardiff to become a Business Improvement District (BID).
Business rate payers in the BID area would be charged a levy to develop projects to boost the local economy.
Nearly 1,000 premises will be sent the plans, aimed at encouraging people to visit more, stay longer and invest.
Businesses subject to the levy would vote in a ballot to determine whether or not the scheme goes ahead.