Victoria primary school to close amid safe walk concerns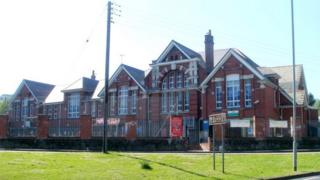 A school in Torfaen will close and pupils moved to another nearby amid concerns some children will not be able to walk there safely.
Pupils will move from Victoria Village Primary School, Abersychan, to Garnteg Primary School, about one mile away.
An official advised Torfaen councillors the topography of the area meant a safe walking route could not be established for every child.
The plans were approved by cabinet members on Tuesday.
The council said not being to establish a safe route for every child is consistent with what happens in other areas and it would provide free transport for these pupils.
Parents in Abersychan had raised concerns about the safety of children walking to the new school.
The majority of children will moved to an enlarged Garnteg Primary School by next September.