Students breathalysed at Cardiff University union bar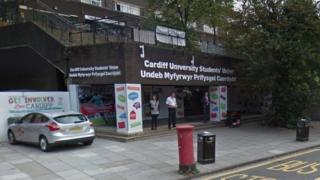 Students at Cardiff University are being breathalysed before they are allowed into union bars.
The trial is part of an effort to cut down on binge drinking, but the students' union said it cannot be the only reason to refuse entry to someone.
A spokesman said the union was "happy to support any campaign that promotes and encourages responsible drinking".
Random breathalyser tests are carried out on night-time events and the scheme is being run with South Wales Police.
A Students' Union spokeswoman said: "Commercial impact, either positive or negative, had no bearing whatsoever on the Students' Union's decision to be involved in this trial scheme."