Body found in sea after Vale of Glamorgan 10-day search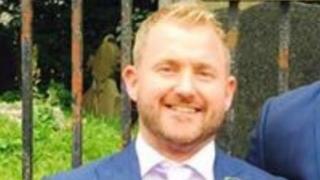 The body of a man has been recovered from the sea in the Vale of Glamorgan, following a 10-day search along the coast at Southerndown.
He has been named by South Wales Police as Marvin James, who was reported missing on 30 December.
It followed the discovery of his badly damaged Ford Transit van on rocks at nearby Ogmore-by-Sea.
Police have asked for any witnesses who may have seen Mr James's vehicle before the incident to contact them on 101.