Open conclusion in death of Michael Davies on Isle of Wight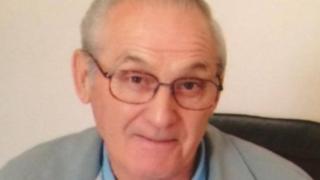 An open conclusion has been recorded in the death of a pensioner who disappeared on the Isle of Wight.
Michael Davies, 71, from Blaina, Blaenau Gwent, was missing for five weeks before his remains were found on marshland in July.
He and his wife Pat were on a coach holiday and staying at the Hotel Maria.
Isle of Wight Coroner Caroline Sumeray said: "I cannot rule out that he suffered from a natural event such as a heart attack or a stroke."