Cardiff's University Hospital of Wales concourse evacuated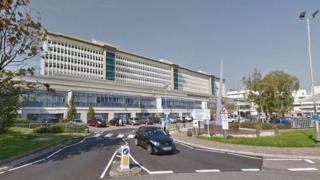 Part of Wales' biggest hospital had to be evacuated on Tuesday - but what was thought to be a suspicious package turned out to be a box that had fallen out of the rubbish.
University Hospital of Wales' concourse in Cardiff was cleared out as a precaution while police investigated.
South Wales Police's duty inspector said: "We had a suspicious package reported to us.
"We evacuated the hospital concourse as a precaution."
He added: "The package turned out to be a box that was thrown out in the rubbish, and had fallen off."