Ex-PC Colin Hart denies raping schoolgirl, 14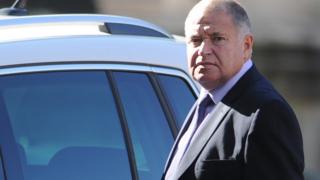 A former police officer has denied raping a schoolgirl he is accused of assaulting from the age of 12.
Ex-PC Colin Hart, now 61, had claimed he only started having sex with the girl when she had turned 16.
But on Thursday, Cardiff Crown Court heard Mr Hart, from Caerphilly, raped the girl when she was still a minor.
The offence, and seven counts of sexual assault, are alleged to have happened between 1988 and 1990.
Martyn Kelly, prosecuting, said: "She was confused at what happened, she was only 14. She didn't know what to do."
The case continues.