IG Doors expansion in Oakdale to create 260 jobs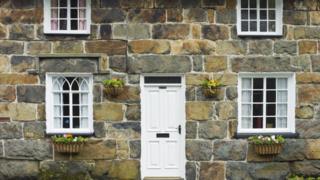 A company which manufactures doors has announced an expansion which it said will create 260 jobs.
IG Doors is building a new 18,000 sq m (193,750 sq ft) manufacturing facility in Oakdale, Caerphilly county.
The company said the development will protect 140 existing jobs and eventually boost its staff to 400.
Work on the development begins on Wednesday and managing director Mark Pulman described it as a "significant investment".
The development was part-funded by the Welsh government, which contributed £1m.
IG Doors supplies the house building industry and currently has a site in Cwmbran, Torfaen.
Mr Pulman added: "This is a major development for the region and one we are very excited to be a part of."