Two released after Cardiff and Barry terror arrests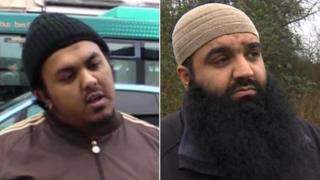 Two people arrested almost a year ago over terror offences following raids in Cardiff and Barry have been released without any further action.
South Wales Police said two others have not had their bail renewed but more potential offences are being probed.
A fifth person has been re-bailed.
The raids were carried out in December 2014 and a sixth person, Syed Choudhury, was detained in July after admitting to engaging in conduct in preparation of terrorist acts.
The 19-year-old, from Grangetown, Cardiff, was planning to travel to Syria to fight with so-called Islamic State, but could not find someone to travel with.
It is understood Rofi Islam and Sajid Idris, the only two of the five to be named, are the ones who face no further action.
All five were originally held in connection to creating offences in relation to the support of proscribed organisations.
It followed after officers from North East Counter Terrorism Unit and the Wales Extremism and Counter Terrorism Unit executed search warrants.