Phil Bale survives Cardiff Labour leadership challenge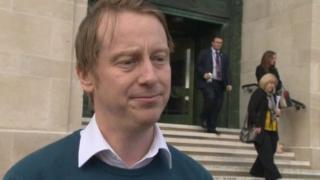 Cardiff council leader Phil Bale has survived a leadership challenge at the annual general meeting of the city's Labour group.
Mr Bale failed to get re-elected as Labour leader - and thereby council leader - a week ago with the vote tied.
But on Monday he was re-elected despite a challenge by councillor Lynda Thorne.
Mr Bale told BBC Wales he was "happy with the result" and "excited about the city's future".
Opposition councillors have previously called for him to resign and several people within his own party felt he should have stepped down.
The Llanishen councillor survived a vote of no confidence in March after he struggled to pass his budget.