New claim of assault by Labour peer Lord Tonypandy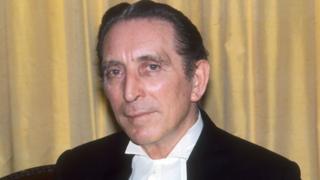 Police investigating allegations of historical abuse involving the late politician Viscount Tonypandy say a further complaint of assault has been made.
The former Speaker of the House of Commons died in 1997.
British Transport Police said it had been made aware of an allegation of inappropriate touching.
The incident is alleged to have happened on a train from London Paddington to Aberystwyth in 1959.
The claim has been made by a man who was in his early 20's at the time.
Detectives are still investigating claims that the former Cardiff Labour MP, who was born George Thomas, had sexually abused a nine year old boy in the city in the early 1970's.
The inquiry began last year.