Ex-drug smuggler Howard Marks has inoperable cancer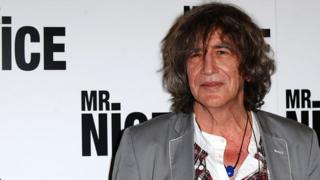 Notorious former drug smuggler and author Howard Marks has been diagnosed with inoperable cancer.
The Oxford graduate, 69, from Bridgend, said he had "no regrets" about his life, despite spending seven years in jail after being convicted of serious drugs offences.
Marks, also known as Mr Nice, told the Observer newspaper he has bowel cancer.
The father of four has been connected with the Mafia, IRA, MI6 and CIA.