Body found under Penarth cliffs was a man, police say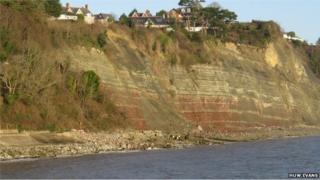 Police have confirmed a body found at the base of cliffs in Penarth on Sunday morning was that of a man who has now been identified.
The man was discovered shortly before 09:30 GMT and police and coastguards helped recover the body from the beach.
A spokesman said next of kin had been informed and formal identification of the body would take place.
A coroner's investigation into the circumstances surrounding the man's death is continuing.
The man has not yet been named.