Death crash driver Jason Lewis was reaching for phone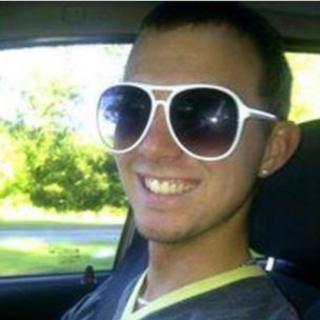 A man who killed his best friend in a car crash after trying to pick up his mobile phone while driving has been jailed for three years and nine months.
Jason Lewis, 23, of Abergavenny, crashed his car after leaning to get his phone from under the clutch.
Passenger Tom Baynton, 21, died instantly after the car swerved and hit an oncoming vehicle.
Lewis admitted causing death and serious injury by dangerous driving at Cardiff Crown Court.
A passenger in the other car was left in a coma and two other people were also injured in the crash in Ebbw Vale in November 2013.
Judge Neil Bidder said: "You foolishly bent down to pick up the phone and repeated the action taking your eyes off the road.
"It was a crass thing to do and led to a terrible waste of life which was entirely avoidable."