Abercynon body confirmed as Tinh Van Tran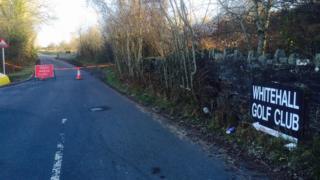 A man found dead on common land in the Cynon Valley has been identified as Vietnamese national Tinh Van Tran.
The 41 year old was discovered by a member of the public on Tuesday in Abercynon at 19:00 GMT, near Whitehall Golf Club.
South Wales Police has confirmed his identity in the hope it will lead to Tinh Van Tran's family coming forward.
Officers are treating the death as unexplained and forensic tests are being carried out.
Det Supt Paul Hurley said: "We need to establish his movements leading up to his death - where he was living and what he was doing.
"We believe he may well have had links to the surrounding area, so hope that somebody knows something and will come forward."