Cardiff businessman says Nato summit cost him £9,000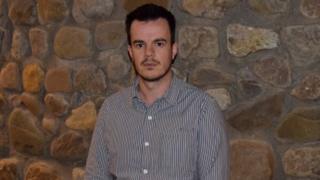 A Cardiff businessman has said he is nearly £9,000 out of pocket following the Nato summit in September.
David Le Masurier has criticised the Home Office's compensation scheme for only awarding payments for the days of the summit itself.
His Pettigrew Tea Rooms business in Bute Park was behind the Nato security fence, which limited access.
The Home Office said the scheme was not set up to cover disruption or loss of trade due to work ahead of the summit.
Mr Le Masurier said the period of disruption, which he has claimed he was told he would be compensated for, ran from when concrete blocks were first installed on 7 August, to 12 September.
The Home Office said each application is considered on a case by case basis and it is still in contact with Pettigrew Tearooms over its request.