Matthew Williams: Risky people 'should not be in Argoed B&B'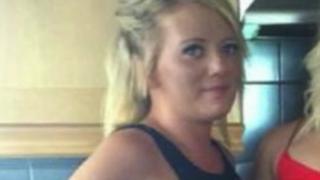 Villagers close to the bed and breakfast where a woman was killed in an act of cannibalism say people who pose a risk should not be housed there.
Matthew Williams, 34, attacked 22-year-old Cerys Yemm at the Sirhowy Arms in Argoed, Caerphilly county.
The Argoed Residents Committee for a Safer Community met on Tuesday.
Owner of the bed and breakfast, Mandy Miles, said before the meeting that she understands the anger but was unaware of Williams' background.
Andrew Long, chairman of the Argoed group, said: "It's fair to say that the community want the place closed to individuals who present a risk to themselves, their neighbours and their friends and family."
The group says it will contact the relevant authorities responsible for housing homeless people.