Severn Bridge tolls to be increased in January 2015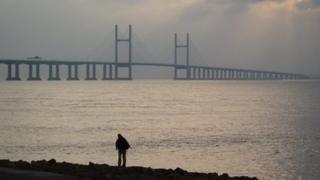 The toll to cross the Severn Bridge and Second Severn Crossing into Wales will increase again next year.
From 1 January, cars will have to pay £6.50 - up from the current £6.40 - while small goods vehicles and small buses face a 30p rise to £13.10, and heavy goods vehicles and buses will have to pay £19.60, up from £19.20.
Bridge owners Severn River Crossing PLC increase the cost every January in line with the Retail Price Index.
Calls have been made to cut the toll.
More than 25 million vehicles use the two bridges each year.
Funds from the tolls are used to pay the construction costs of the bridges.
The Liberal Democrats vowed the get rid of the tolls if they are in government after the 2015 general election.