Insurance firm Admiral sees customer rise but turnover fall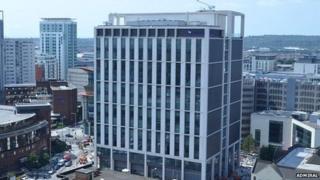 Cardiff-based insurance company Admiral has seen a drop in turnover despite a rise in customers.
The company's third quarter results for 2014 saw the group increase its customer numbers by 10% from 3.67m in 2013 to 4.03m.
Group turnover dropped by 3% - £15m - from £528m to £513m in the same time.
Chief executive Henry Engelhardt said the company anticipates that future earnings will be hit by the decline in insurance premiums in recent years.
The company's headquarters is in Cardiff and it also has offices in Swansea and Newport.