Brynmawr named UK Cinema Of The Year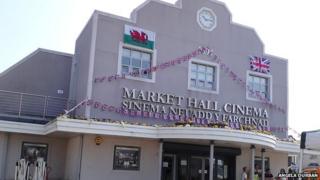 Wales' oldest cinema has been named as the UK's Cinema Of The Year.
Bynmawr cinema in Blaenau Gwent, which is in the town's market hall, picked up the accolade at the 2014 Screen Awards in London.
Manager Ralph Price said: "We were up against cinemas from all over the UK.
"Most of the others were posh multi-screen venues showing arty films and serving organic tofu. We show blockbusters and have salt and vinegar crisps."
The 350 seat, single screen venue opened in 1894.
In 2013 the cinema was taken over from the local authority by a community group.