Investigation into Stay and Play nursery, Aberdare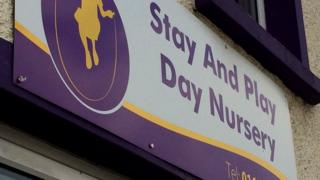 A nursery in Aberdare has been closed while an investigation is carried out by social services into what it calls "serious issues of non-compliance".
The Care and Social Services Inspectorate Wales (CSSIW) said it is working with Rhondda Cynon Taf council over the Stay and Play Nursery.
In May, it was issued with a non-compliance notice following an inspection.
CSSIW went on to suspend its registration last month.
A statement from the inspectorate said: "Serious issues of non-compliance were found which has led CSSIW to enforce action to ensure children attending the nursery are safe guarded whilst the investigation is on-going.
"A notice of decision to suspend the registration was issued on 21st August 2014 and came into effect from 6.30pm on 22nd August 2014."