Cardiff nightclub Oceana set for £800,000 Przym rebrand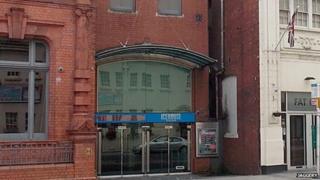 A nightclub operator says it is to spend £800,000 and create about 40 jobs by revamping its Cardiff venue.
Luminar's Oceana venue on Greyfriars Road will close and be replaced by the group's Pryzm brand.
The new club will open its doors on 12 September.
Last month, Luminar announced plans for a new £1.2m club in the empty 1,500-capacity Odyssey building on Little Wind Street, Swansea, to replace Oceana which shut on the Kingsway in May.