Benefit fraud of couple who claimed to have split up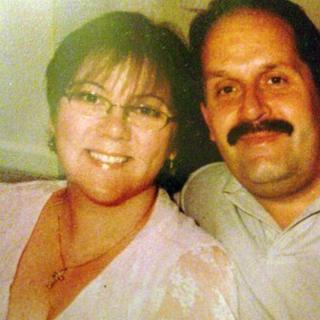 A married couple who falsely claimed over £50,000 in benefits by pretending to have split up have been convicted after a secret second honeymoon.
Dean and Nicola Harrison from Maerdy, Rhondda, fraudulently claimed to have been single parents for 10 years.
After celebrating their 20th wedding anniversary in Scotland an anonymous tip-off was made to authorities.
Dean Harrison was jailed for 10 months - his second spell for benefit fraud. His wife received a suspended sentence.
A recruitment company worker, he said he had lived with his mother since his release from jail for a previous benefit fraud.
However, prosecutor Kayleigh Simmons told Merthyr Crown Court he had secretly been reunited with his wife.
"They claimed their relationship was purely platonic but there was evidence of a shared household despite both saying their marriage was over," she said.
'Unconventional' marriage
Ms Simmons also revealed that the couple had gone on holiday to Scotland together in February 2012 to celebrate their wedding anniversary.
They were caught following an anonymous tip-off to the authorities.
The couple admitted benefit fraud from 2002 to 2012.
The court heard the sum involved was almost £52,500, but less than £250 had been repaid.
Jeremy Jenkins, defending Nicola Harrison, said that since her husband had spent time in prison "the marriage has been somewhat unconventional".
She was given a five-month suspended sentence.
Judge Philip Richards told her husband: "I have no doubt that you were the principle architect of this fraud.
"Your wife was very much under your influence. This was your scheme."