House fire after owner set spider alight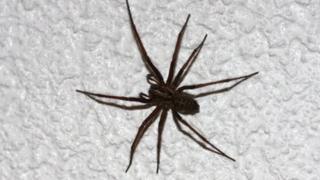 A homeowner who killed a spider by setting it alight had to call 999 after her house caught fire.
The woman had called a relative for help to remove a spider from her home in Kenfig Hill, Bridgend.
They first tried to kill the spider by spraying it with an aerosol and then they set it on fire.
But as they did so, the house caught alight. In a tweet, South Wales Fire Service warned others not to remove spiders using "lit aerosols".
No people were hurt in the incident.