60 Cardiff jobs to go at investment firm Legal & General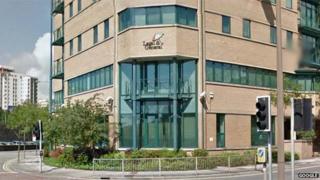 Sixty jobs are set to go at the Cardiff office of Legal & General.
Those at risk work in the annuities department of the insurance and investment firm, and the company says its decision follows Chancellor George Osborne's Budget announcement on pension reforms.
It has begun a formal consultation with staff but would be looking to redeploy within Cardiff or other offices.
It said it was working with unions over the planned cuts.
A Legal & General spokesperson said: "Post the changes announced in the Budget, annuities will not be the right solution for all retirees, though some will still buy them at the point of retirement or later on in retirement.
"Going forward we believe the individual annuity market will shrink by as much as 75% by the end of 2015.
"This is because we expect retirees to take their pension savings in cash, use income drawdown or other existing or new income related products, to provide their retirement income."