Flybe Cardiff-Geneva flight saved as French routes axed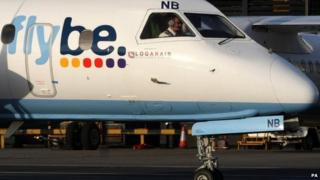 Airline Flybe will not be renewing three of the four ski destination routes it ran from Cardiff last winter.
The airline is to resume Saturday flights from Cardiff Airport to Geneva from December to April.
But it has no plans to return to the three French destinations of Lyon, Grenoble and Chambery.
Last year the Exeter-based airline re-started the ski-destination routes after an absence of three years.
Flybe says its winter ski route from Cardiff to Geneva will return for a second season.
The firm said weekly 78-seater flights will operate to the Swiss city from December this year to April 2015.
Last October, it announced the four new direct ski routes marking the return of ski destination services at Cardiff after a three-year absence.
Flybe's Chief Commercial Officer, Paul Simmons the resumed Geneva service aimed to save customers "the hassle of having to travel out of Wales before they even start their journey".
Director of communications and public affairs Andrew McConnell added: "At the present time, Flybe is not considering operating any other of the routes as mentioned."