Software university planned to tackle skills shortage
By Sarah Dickins
BBC Wales economics correspondent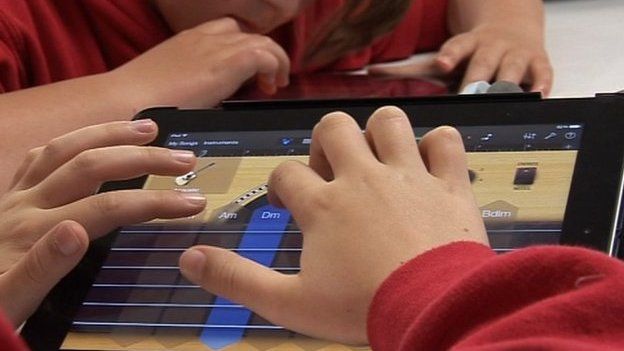 Plans to set up Wales' first software university are being prepared by businesses concerned about skill shortages in hi-tech industries.
A team based at an office in Newport is already designing two-year degree courses for the project, BBC Wales has learned.
Students will study via a mix of online and applied learning along with built-in work experience.
A trial course is due to start in September.
The new university would not have a campus and could be paid for privately, by a charitable foundation or publicly funded.
If it were private it would be the first to be set up in Wales.
Courses are being designed now and the first students would graduate within two years.
Negotiations are continuing as to which university will accredit the degrees.
The venture is in response to the huge growth potential across the world in creating programs for computers, mobile phones and other devices.
Technology companies in Wales have said their expansion is being held back because of a shortage of graduates with the right skills.
Simon Gibson, chair of the Alacrity Foundation, a charity which aims to help graduates set up hi-tech enterprises, is one of the people behind the university plan.
He said the need for software skills stretched further than many people would think.
"It's not just software engineers writing things for mobile phones now," said Mr Gibson. "Software engineers are needed in the insurance business, finance, bioscience, anything that involves economic development requires good software skills."
Although the plans were well advanced, Mr Gibson said it was not yet confirmed whether the university would be funded by public or private money, or through a specially set-up charitable foundation.
A Welsh government spokesperson said: "We have already had initial discussions with universities and businesses on how the recommendation could best be delivered".
In May, Welsh government advisor Dr Tom Crick warned that Wales risked being left behind in the digital age if its schools did not match those in England where the teaching of computing and coding will be mandatory in primary and secondary schools from September.
A similar plan is not expected to be ready to start in schools in Wales for at least four years.